Our Team
Our Team
Bringing professionalism to the world's largest emerging market.
NICHOLAS WANG
Chief Executive Officer
Years of relevant experience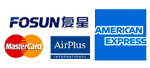 ABOUT NICHOLAS WANG
ABOUT NICHOLAS WANG
Mr. Wang has served as Chief Executive Officer of JHD Holdings Ltd. since April 2019. Prior to joining JHD, he held several senior positions with Fosun Youle Group, a subsidiary Fosun Group (00656.HK), including chief marketing officer and CEO (from October 2017 to March 2019). Prior to Fosun, he was CEO of MasterCard Pinpoint China, a subsidiary of MasterCard (NYSE: MA), where he led MasterCard's loyalty solutions segment (from August 2015 to September 2017) in China. From April 2013 to July 2015, he was a Vice President of MasterCard East China Region in charge of relationship management with China national banks and non-bank financial institutions. From May 2011 to March 2013, he served as a Vice President of commercial payment solutions of MasterCard China. Prior to Mastercard, Mr. Wang worked as a head of sales for AirPlus International, a subsidiary of Lufthansa Group (NYSE: DLAKY). Prior to AirPlus, he worked as business development manager in a joint venture between China International Travel Services and American Express (NYSE: AXP) from February 2004 to May 2007. Mr. Wang earned his bachelor's degree in Chinese literature from Shandong Normal University in 1998. He received a masters' degree in literature from Donghua University in Shanghai in 2004 and MBA degree from the University of Wales in 2014.